Skip to Main Content
It looks like you're using Internet Explorer 11 or older. This website works best with modern browsers such as the latest versions of Chrome, Firefox, Safari, and Edge. If you continue with this browser, you may see unexpected results.
Searching Tips & Tricks
Check out our Searching Tips and Tricks guide for help doing efficient research. There is information about keyword and phrase searching, Boolean logic, and more.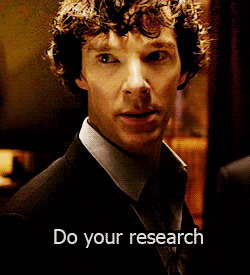 Credit: https://gif-database.tumblr.com/post/16617279732
Art Databases
Searching Online for Artwork:
Searching Online for Scholarly Resources:
Searching Online for eBooks:
For Other Types of Resources:
Interim Director and Digital Services Librarian
Shellie Austin
She/Her